The Trump slump: What the United States election means for you
By Liam Dann, Matt Nippert, Grant Bradley, Hamish Fletcher
6:50 AM Wednesday Nov 9, 2016
STOCK MARKETS
The results from the United States presidential election today will either see markets sigh with relief over business as usual, or drive panic exceeding the shock of Brexit, say market-watchers in New Zealand.
There are no prizes for guessing which candidate, of Democrat Hillary Clinton and Republican Donald Trump, is considered the wild card.
Mark Lister, of Craigs Investment Partners, said market sentiment suggested a Clinton victory had been largely priced in.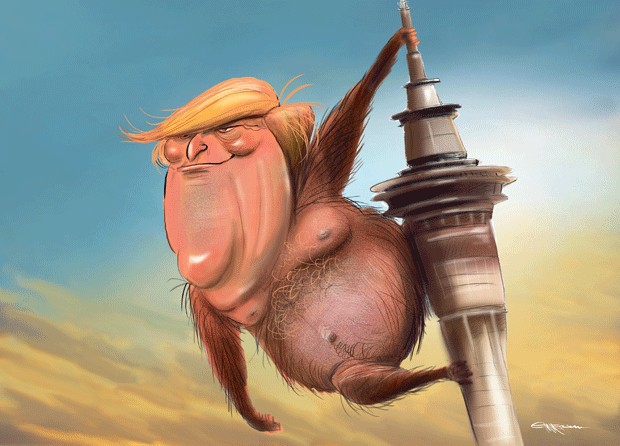 "If Hillary wins, it's business as usual. Shares will probably rally 2-3 per cent and there will be general optimism and relief from many quarters," Lister said.
But the volatility of Trump – in temperament and policy positions, as well as the lesser possibility of him winning – would see markedly larger effects were he to set up shop in the White House.
Lister said although the odds weren't great for Trump, his chances shouldn't be discounted and people perhaps should give thought to bracing themselves.
"The smart money is still on Hillary, but I'm picking it to be a close one, tighter than the polls and financial markets seem to be implying. Buckle up people," he said.
Lister characterised the likely response to a Trump victory as "Brexit version 2".
"Markets will be caught by surprised. My guess is that share prices fall 10 per cent," he said, picking a flight to traditional safe assets such as gold and the Japanese yen.
The flow-on effects to New Zealand would be muted by distance, but as Brexit showed, triggering a 5.3 per cent slide in the NZX, global confidence is a key underpinning of all equity markets.
"New Zealand will be a little shielded from all this, since we're quite far away and things are going very well here economically. But we won't be immune, and anything, or anyone, that reduces trade is bad for New Zealand since we are so dependent on it."
Stephen Bennie of Castlepoint Funds, while in agreement that Brexit is a solid point of comparison, gives a reading of Trump's character that suggests more muted consequences.
Noting that global equities recovered quickly from an initial post-Brexit slide, Bennie said Trump's big-noting personality may not be matched by big changes in policy.
"My expectation is that Trump would become besotted with the trappings of being president. His vanity would consume him, leaving little time to actually do anything," he said.
Bennie said Trump didn't even raise his flagship wall-building policy during a trip to Mexico: "For Donald it appears that talk is cheap and action is rare. His impact on world trade may end up being extremely limited."
ECONOMY
Beyond the immediate market turmoil a Trump victory would create some serious long-term problems for the New Zealand economy.
The biggest issue would be his attitude to trade. Trump is running on a highly protectionist platform and is promising higher tariffs and more trade barriers.
"This could be economically disastrous and not just for the US," NZIER economist John Ballingall says in his report on the Trump risk.
Trump's policies would risk reversing many of the global free-trade gains of the past few decades, gains from which New Zealand, as an export-focused nation, has been a net beneficiary.
The Trans-Pacific Partnership would almost certainly be dead under a Trump presidency. Clinton has also rejected it in its current form but is more likely to be open to a renegotiation.
A global trade war would be bad news, although given concerns around Trump taking control of the US military, it may not even be the worst-case scenario.
However, weaker prospects for NZ exports might be offset by a lower Kiwi dollar, notes First NZ Capital analyst Chris Green.
Somewhat perversely for an allegedly right-leaning Republican, economists are expecting Trump's policies to be inflationary.
That means that in the medium- to long-term they may be supportive of the US dollar and result in a faster track for US rate rises and potentially higher long-term interest rates in New Zealand.
The proviso to that would be how serious any short-term market crash is.
A major global meltdown may require further stimulatory action by central banks.
In the end the best case scenario in a Trump presidency would be that he ends up hamstrung by internal politics.
Without support from many free-market Republican representatives or the Democrats he may be unable to get any major economic policies through Congress.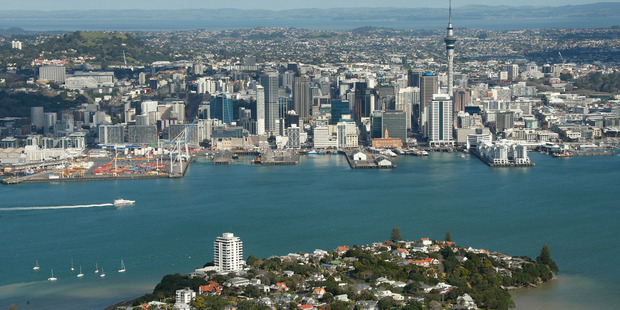 PROPERTY
This country is already earning a reputation as a bolthole for rich foreigners and more of the world's wealthy are expected to look at New Zealand property if Trump is voted into office next week.
Leading real estate agent Graham Wall said interest in this country's high-end properties was intensifying.
"We've had months of it already. I don't think it's all specifically Trump, of course, but it's part of the conversation," Wall said.
New Zealand was attractive, he said, because it was the "safest place on earth".
"The bottom line is we live in the only country in the world with a truly golden future," he said.
"If you distil down all the things that all the wealthy Americans and English tell us it comes to this: New Zealand has security and supply of water and, even more importantly, we have security from unwanted immigration. New Zealand is the only country in the world that can choose its immigrants."
Wall, who typically sells properties worth more than $5 million, said some homes didn't even need to be advertised.
"We've got people waiting for them … our problem is finding the properties," he said.
"We've got people asking us to buy them properties and we're trying to convince New Zealanders to sell them because they all think they're going to be worth more next year and they're probably right."
New Zealand has actively courted the wealthy. For an investment of $10m in local assets or funds over a three-year-period, migrants can qualify for residency provided they spent 44 days in New Zealand in each of the two latest years.
These investors don't have to speak English or live for a set amount of time in the country after the qualification period. They also don't have to become tax residents.
Since the programme started six years ago, 121 people have gained so-called Investor Plus visas, and more than 800 have secured a residency pass that requires a $1.5m investment over four years, government data show.
"If the world is going to go to hell in a handbasket, they're in the best place they could possibly be," said David Cooper, director of client services at Malcolm Pacific Immigration in Auckland, the country's biggest migration agency.
"People want to get the hell out of where they are and they feel that New Zealand is safe."
Cooper has seen an uptick in inquiries from US citizens in the past few months with the increasingly raucous presidential fight between Trump and Clinton, as well as the recent spate of mass shootings, cited as reasons to flee.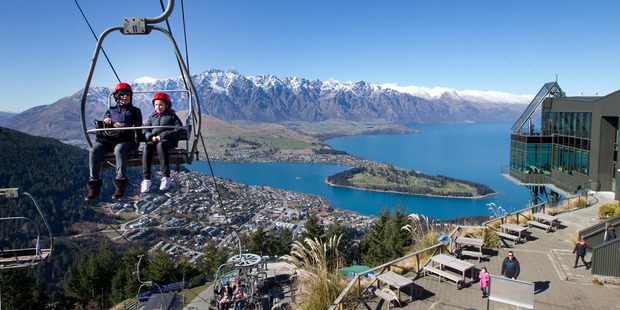 TOURISM
The United States inbound tourism market has roared back to life after years of slow growth following the global financial crisis, ranking third behind Australia and China and among the biggest spenders.
Tourism Industry Aotearoa chief executive Chris Roberts says the NZ tourism industry is watching the US presidential election closely, although it's too soon to say whether it will affect travel to New Zealand.
"Traditionally, Americans are thought to travel less during an election year. However, arrivals from our third-biggest market have grown 14per cent to 270,000 in the past 12 months. This has been boosted by a number of new direct airline services including Air New Zealand's Houston-Auckland route, American Airlines' daily flight between Los Angeles and Auckland, and United Airlines' flight from San Francisco to Auckland," Roberts says.
"All those airlines are incentivised to keep filling those planes. However, if the outcome of the election impacts on the US economy, any downturn would affect American tourism, including to New Zealand."
United Airlines director of sales in Australia and New Zealand, Julie Reid, said people were always cautious when it comes to election time because of uncertainty around the outcome.
"You'll find that certainly government departments are less likely to travel. People want to know what will it means for budgets and taxes."
While November could traditionally be slow for travel out the US to New Zealand, more Kiwis were travelling on United Airlines this month to watch the All Blacks play in Chicago.
Flight Centre's foreign currency exchange division this week issued a caution for Kiwi travellers telling them not to let their holiday money be "Trumped" by the US election.
While a Trump victory could throw the dollar into disarray and improve the exchange rate, travellers should avoid unpredictability and volatility.
Daniel Jackson, travel money NZ country manager said: "While we don't know whether Donald Trump or Hillary Clinton will win the election, we do know that sudden and unexpected political changes can have a huge impact on currency markets and affect travellers' spending money."
additional reporting: Bloomberg
By Liam Dann, Matt Nippert, Grant Bradley, Hamish Fletcher